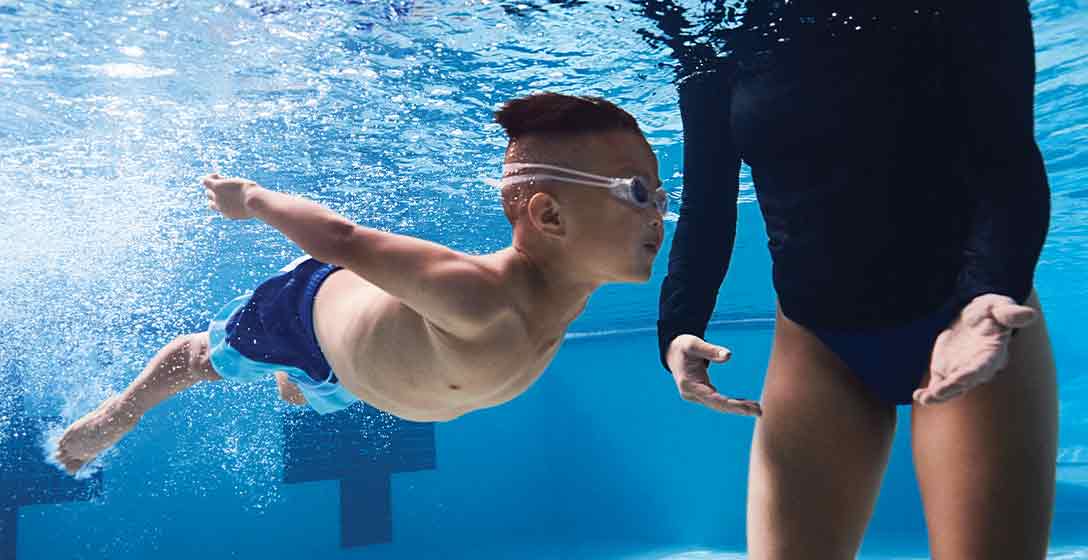 Life Time Swim School in Maple Grove

Life Time's first dedicated aquatics facility is the ultimate swim destination and showcases the best of our programs, amenities and coaches. Everyone is welcome here — you don't have to be a Life Time member to swim.
View Our Swim School Programs
With 500+ classes each week at our Maple Grove swim school, you're sure to find a program that fits your schedule. Our Swim Lessons, Swim Team and Adult Swimming programs are taught by Life Time's highly trained and credentialed instructors and coaches. Enrollment is on a monthly basis with a simple 30-day cancellation policy. 
Soak It All In
Be part of our biggest, premier swim facility in North America.
18,000 square feet including two lap pools heated at 88 and 78 degrees
500+ classes each week for kids, adults and families
Curriculum developed by industry-leading instructors and coaches
Nationally recognized swim team and coaches
Join our email list and save $20 the first month you register.*

Save on Group Swim Lessons
Non-member pricing
$99/person per month
25% off each additional family member
*Discount is applied monthly as long as you are continuously enrolled in Life Time Swim Maple Grove swim school programming
Life Time Members
$70/person per month
Swimmer must be a member of Life Time to receive discounted rate.
25% off each additional family member
Plus, new members receive one free month of Kids Group Swim Lessons
*Discount is applied monthly as long as you are continuously enrolled in Life Time Swim Maple Grove swim school programming
Life Time Swim Maple Grove

8001 Forestview Lane North
Maple Grove, MN 55369